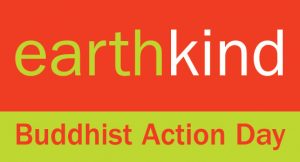 A Year of Service and the Queen's Diamond Jubilee, 2012
As part of national celebrations marking the Diamond Jubilee, 2012 saw Buddhists taking part in the year-long national UK inter-faith project, 'A Year of Service' (AYOS) in which faith groups organised a range of activities benefiting others. The inspiration for AYOS came from the annual Jewish event, Mitzvah Day.
Throughout the year each faith community adopted a period and a theme for their activities. The NBO chose 3rd July as Buddhist Action Day (BAD), close to the festival of Asalha Puja or Dharma/Dhamma Day, and suggested Buddhists nationwide ran events with the environmental theme:  'Earthkind'. Around 16 Buddhist events took place up and down the country.
Building on the success of BAD, in 2013 the NBO decided to commit itself to a whole month, and thus BAM was born.
See also
What is Buddhist Action Month?
Buddhist Action Month 2017
Planning and resources