Buddhist Action Month (BAM!) is an annual Buddhist event initiated by the Network of Buddhist Organisations (NBO) in 2012 to inspire and support social change and care for the environment.
The theme for 2020 is ... For The Earth. Find out more here: BAM 2020
For the month of June, BAM encourages Buddhists of all traditions to take their practice off the cushion and into the world, to exemplify compassion, ethics, meditation, and insight in the real world and in contact with others.  Five years after its inception in Britain, in 2017 BAM was represented by actions and activities across Britain, but also in Europe, Australia and North America.
A survey was conducted in 2017 to determine how to facilitate greater uptake of BAM by other traditions, with particular interest in the communication tools of use to date.
The final report is available here.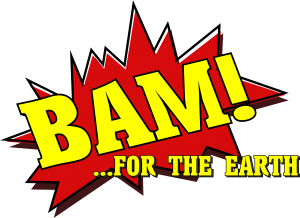 History of Buddhist Action Month
A Year of Service
As part of national celebrations marking the Queen's Diamond Jubilee, 2012 saw Buddhists taking part in a year-long national UK inter-faith project called 'A Year of Service' (AYOS), during which faith groups organised a range of activities benefiting others. The inspiration for AYOS came from the annual Jewish event, Mitzvah Day.
Throughout that year, each faith community adopted a period and a theme for their activities. The NBO chose 3rd July as Buddhist Action Day (BAD), close to the festival of Asalha Puja or Dharma/Dhamma Day. To celebrate this day, the NBO and Buddhists nationwide ran events under the environmental theme of 'Earthkind'. 
Building upon the success of BAD, in 2013 the NBO decided to commit itself to a whole month every year, dedicating Buddhist engagement towards social and environmental causes. Thus BAM was born.