The NBO is managed by an executive committee drawn from a range of Buddhist communities.
Juliet Hackney
Chair

Juliet is chair of NBO, since January 2017, having also been membership secretary since April 2016. She is a member of Western Chan Fellowship.
Val Stephenson
Membership Secretary

Val works for the Centre for Applied Buddhism as part of a team organising events and conferences. She is also Secretary to the President of the

European Buddhist Union. She practiced in the Theravadan tradition until a few years ago when she became attracted to the social engagement focus of Nichiren Buddhism and is now a member of Soka Gakkai. Val paints and also loves long distance walking.
Jo Backus
Education officer

Jo is from the Jamyang Buddhist Centre in London, part of the Foundation for the Preservation of the Mahayana Tradition (FPMT)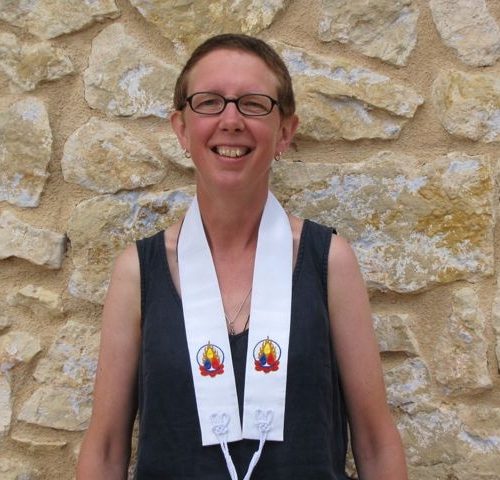 Munisha
Facebook, website, BAM

Munisha is a member of the Triratna Buddhist Order (previously the WBO). Ordained in 2003, she is Triratna's Liaison and Communications Officer:

"Liaison" refers to relations with other Buddhist traditions in the UK and Europe, and "Communications" covers relations with the press and media, and within the Triratna Buddhist Community itself. She is also Director of the Manchester-based Buddhist video project The Clear Vision Trust. Clear Vision produces video for Triratna but is best known in UK schools for a range of video packs for Buddhism in Religious Education. Munisha lives in a residential Buddhist community in north Manchester with six Buddhist friends and Oscar the cat.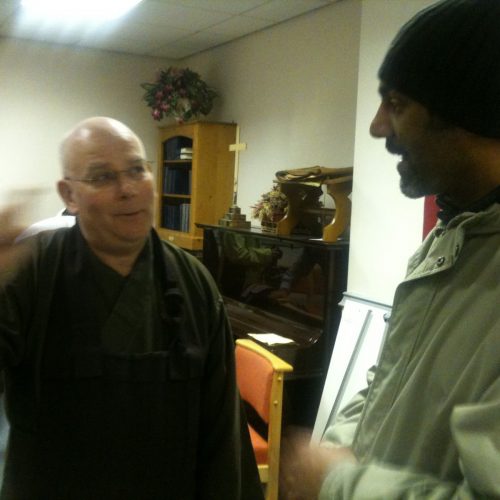 Saido Kennaway
Treasurer

Order of Buddhist Contemplatives.
Keith Munnings
Chaplaincy officer

Keith Munnings has worked for an acute trust in the West Midlands as an Honorary Buddhist chaplain for over 9 years. He is chairman of the Buddhist

Healthcare Chaplaincy Group, the endorsing body for Buddhist Healthcare Chaplains. Keith's interest in Buddhism and Buddhist Meditation started in 1973 in Manchester where he became involved with the founding of the Samatha Centre in South Manchester. He has led meditation classes and retreats – more recently he has taken a keen interest in how Buddhist teachings and practices, including Mindfulness, can be of benefit to those who are ill or dying and how to support those caring for such patients.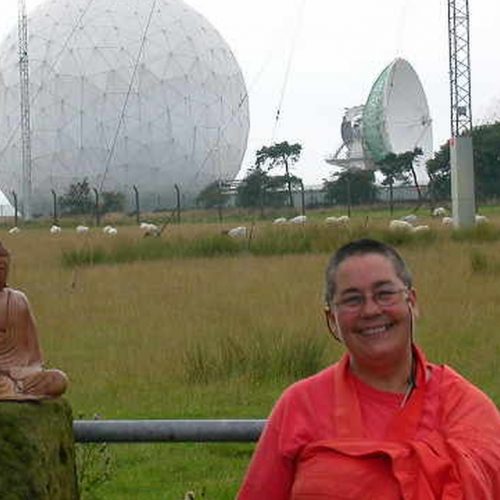 Modgala
Inter-Faith Officer

Network of Engaged Buddhists and Amida Trust.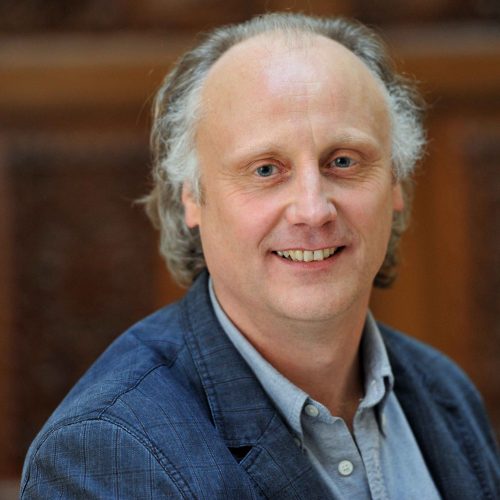 Jamie Cresswell
Member of Executive Committee

President of the European Buddhist Union. He is a member of the Soka Gakkai International -UK and has practiced Buddhism for 28 years. His Buddhist

background includes a degree in Buddhist studies and practice and study in many traditions and schools. Jamie is the Director of the Centre for Applied Buddhism. He is a member of the European Council of Religious Leaders and a trustee of Religions for Peace – UK. In his spare time Jamie sings with a male voice choir, attempts to compose music and walks in the beautiful Oxfordshire countryside.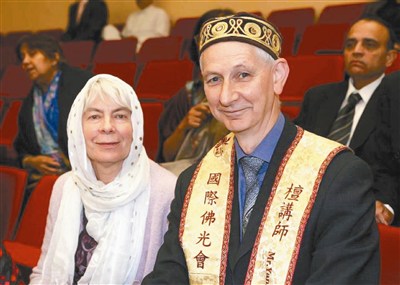 Yann Lovelock
Executive Committee Member