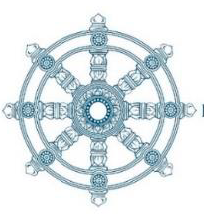 Buddhist Healthcare Chaplaincy Conference 2017
WHAT DO WE BRING AS BUDDHISTS?
Perspectives of Buddhist Healthcare Chaplains and their work
Saturday 8th July 2017 10.00 – 16.00
Lecture Theatre, Queen Elizabeth Hospital, Birmingham B15 2TH

Workshops and discussions on questions we currently face:
Involvement in professional networks
Contemplative care: being a hopeful presence
Secularisation of Buddhism in healthcare
Our relationship with NHS England
Lunch provided.
Enquiries and further information
07931 532006
keith@eskola.co.uk
You will need to reserve a place to attend the conference.
There is no charge but donations to BHCG are welcome.

………………………………………………………………………………………………………………………………
BOOKING FORM
Please copy, paste, fill in and email this form to keith@eskola.co.uk
I wish to reserve the following (please delete as appropriate):
A place on the BHCG Conference Saturday daytime
Lunch at the BHCG conference
Please indicate any dietary requirements.
NAME
DATE