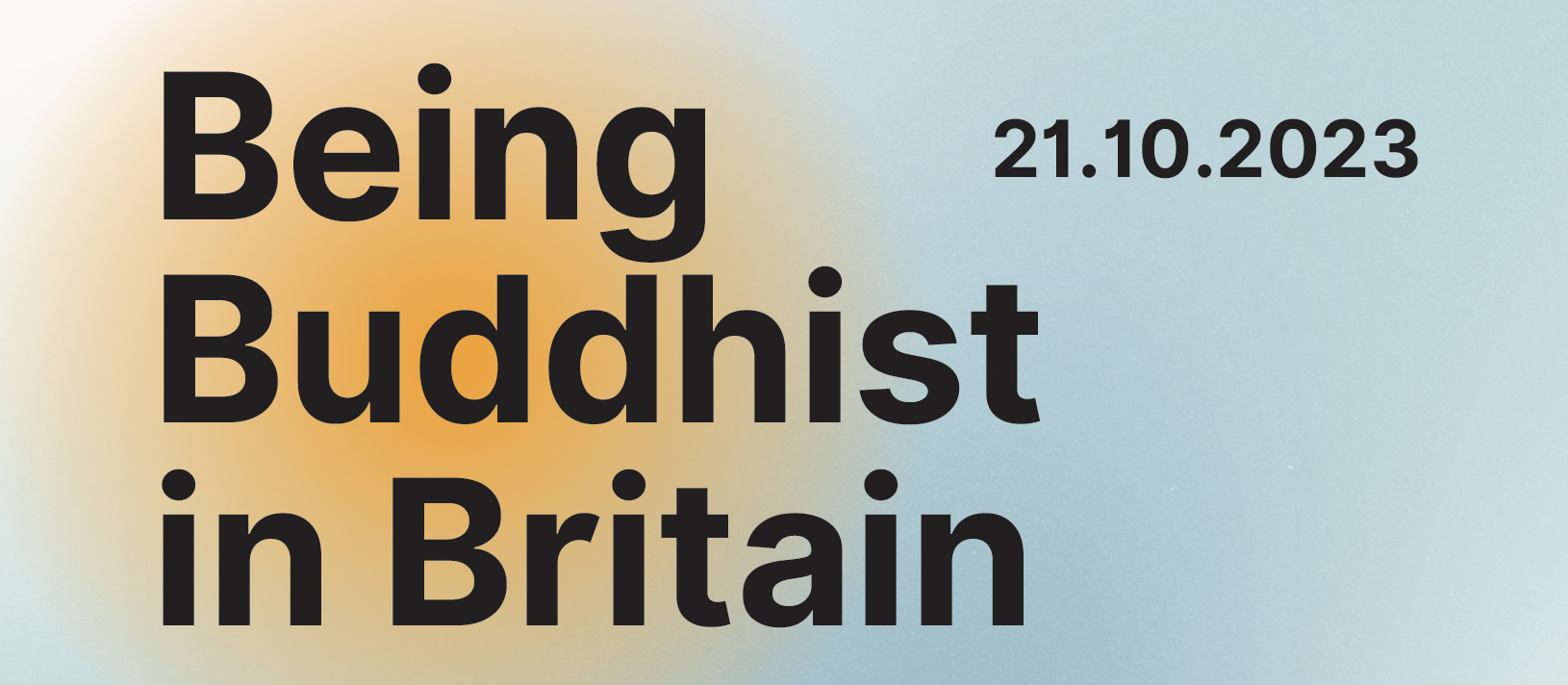 A day of talks, workshops and discussions exploring what it means to be Buddhist in Britain.
21.10.2023
@ Birmingham Buddhist Vihara, 29-31 Osler Sreet, Ladywood, B16 9EU
10:00-16:00
Register here: https://bit.ly/3qvF3Dh
The organisers write: "A wonderful opportunity for Buddhists from all traditions and backgrounds to meet and get to know each other and discuss how Buddhism is progressing in the UK in all its magnificent diversity."
The UK Association of Buddhist Studies (UKABS), the Network of Buddhist Organisations (NBOs) and the Centre for Applied Buddhism (CfAB) are hosting this one-day, in-person conference for academics, practitioners and guests exploring what being Buddhist in Britain means today.
Bringing together practitioners from diverse traditions of Buddhism, including those born to Buddhist families and those not born to Buddhist families, for a day of group discussions, short talks, experience sharing, and friendship, the conference will cover some important topics including gender, race, social class, challenges for the Buddhist community of practice in a post-covid Britain, being young and Buddhist, and many more!
Guest speakers will include ordained/monastic leaders from various Buddhist traditions, lay-member Buddhist practitioners, academics from the field of Buddhist studies PhD students and others.
The conference will open with brief welcome remarks by
Dr. Elizabeth J Harris, President of the UKABs Committee
Kaspa Thompson, Chair of the NBO and
Jamie Cresswell, Director of the Centre for Applied Buddhism
and then Dr. Caroline Starkey, Associate Professor of Religion and Society at the University of Leeds, will begin the day with a brief introductory talk on Buddhism in Britain to give some context for participants who may be new to the topic.
There will be a light lunch for all participants.